Minecraft Mods
Version: 1.8.1 | 1.8 | 1.7.10 | 1.7.9 | 1.7.5 | 1.7.2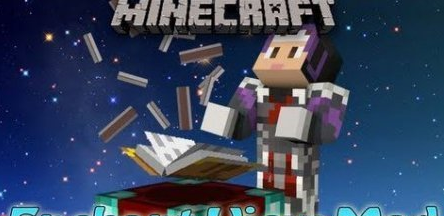 To upgrade your weapons in Minecraft, you must use the table of enchantments...
|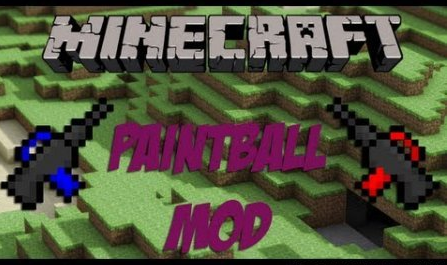 How to have fun with their company? Setting the Paintball mod on your client you will get the opportunity to have a great time with your friends...
|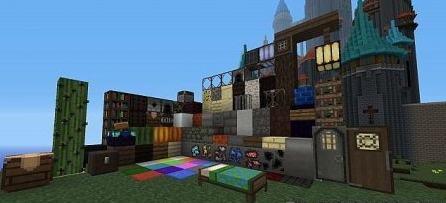 In Minecraft things break, so you have to carry several things at once. Because of this, frequently the inventory turns of confusion...
|

If you've ever played in the famous MMO RPG game, you have to remember, what if these games chat...
|

The worlds in Minecraft are very large and they offer a lot of Unallocated space. Large deserts, where sand and cacti, forests, in which the solid trees...
|

As we know from physics in Minecraft has always had problems, and many of the developers of the mods tried to solve this problem...
|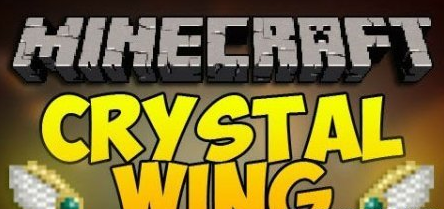 Flying in Minecraft were possible only in creative mod...
|

Those who played on online servers Minecraft have encountered such servers, where each freshman was given a set of items...
|

Mo' Pigs this is a very fun mod that can give you a lot of fun. Mod adds to the game several new types of pigs, with its own drop each...
|
If you are already fed up with the standard mods, mod More Mobs will help you add diversity to the world of creatures around you...
|
What could be better than to find and
download mods for Minecraft 1.8.1
. Thanks to them you can get a lot of opportunities that you will not see in the standard Minecraft. At the moment is already not count, you just do not try them all, how would you seriously weren't configured. Them in the day there is a huge number, and more updated old who work on previous versions of Minecraft. What can they add to the game? This issue disappears only when you start to read the description to them. They can change the game completely, adding many new items, mobs, crafting, etc. of Course there is no interesting that add stuff, but once we did it, some like it. As they say "the taste and color of comrades no. Before it is absurd to put the mod files anywhere, you need to read the installation instructions enclosed in the news. Almost all mods require that you have installed additional modifications that support the health of the game with other mods. Not many, but a few of them, the most common at the moment is Minecraft Forge 1.7.10. It's worth knowing that if you installed a mod which adds monsters or items, the
resource packs
will not alter their appearance, and it can disrupt the entire beauty, so you need to be careful. Cheats similar to mods, because they have similar function, but they have dedicated an entire section for true connoisseurs of
cheats
.