Minecraft 1.7.2 Download
15 comment
|
64059 view
| Date: 17-03-2015, 12:25
|
Share with your friends:
Windows:
MacOS/Linux: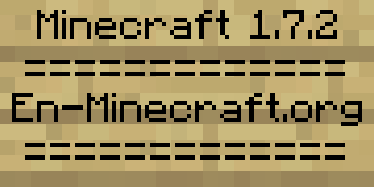 It's been a long time after the release of minecraft 1.6.2, so developers need to create something new. From this it follows that we will be able to
download
and play the new
Minecraft 1.7.2
. You will see a new world in which many things have changed. The entire list of changes we will describe below, the list is quite long, so you should be patient and read everything to the end.
The Title Of The Update: The Update that Changed the World
Biomes:
Developers are a lot of new biomes: Clay mountains, Redwood, Rock, Savannah, Black forest and Birch forest. Now we will try to tell you about each of them.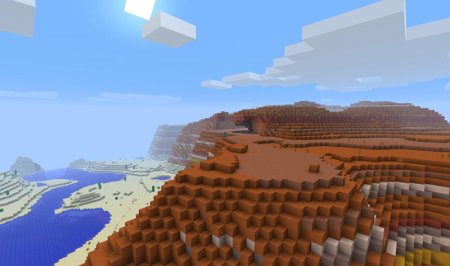 Now it will look like this biome. He will be generated from baked clay, and different colors. And as you can see the dry bushes that are in the desert.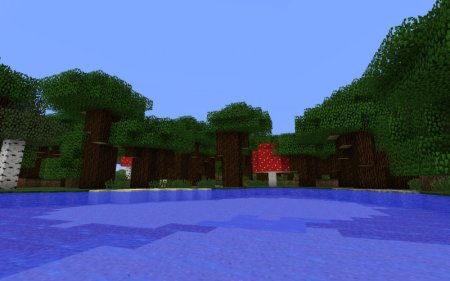 Densely overgrown forest, consisting primarily of oak and pine, the width of the barrel 2 by 2 block. As can be seen, in rare cases will appear mushrooms and birch.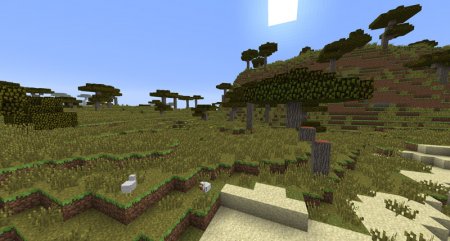 The biome with fairly flat terrain. Generated building NPCs. Spawned horses. Grow curved tropical trees.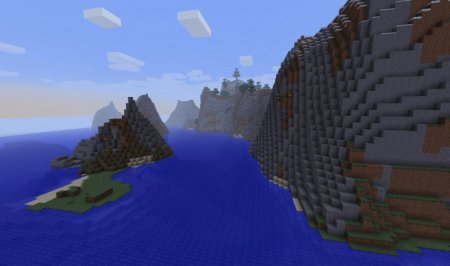 First screenshot of this biome, you can see above. Looks like interesting. As we know, it will basically consist of stone.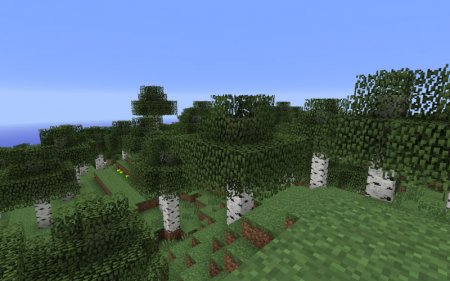 The forest in which only grow birch.
Finally the game will be more types of flowers, and then there is little they once were. Now you can enjoy nature more often.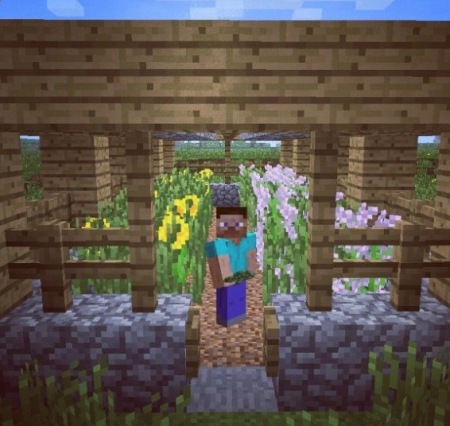 (Sunflowers and Lilacs)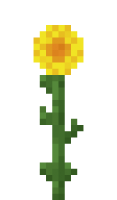 The front side of this flower will look to the East. Will grow two blocks up. You will be able to breed.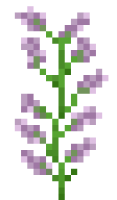 As you can see from the screenshot, this flower is purple. The height of the sunflower. If you apply bone meal, it will fall just the same flower.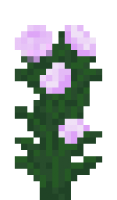 Color will be pink. On the application of bone meal, will fall another Peony.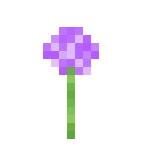 Another new flower. Unknown nothing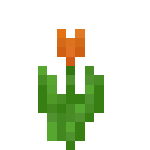 There will be many color positions.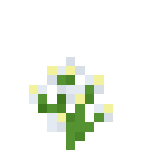 The dye of this flower gets a light grey color.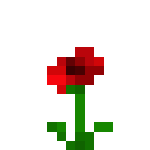 Replaces the rose in this version. From it will get a red dye.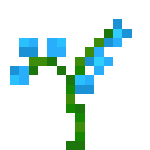 According to wetland biome. The dye to be light blue.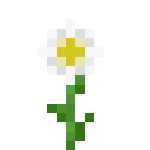 The dye to be light grey.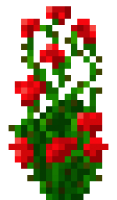 Height of two blocks. Dye made from red. If you apply bone meal, rolled another flower.
fixed a bug with lighting - less black spots.
Fixed bug generating torches, FORTS and abandoned mines.
New structures;
the New system id;
Changing the display settings of the game;
Correspondence network code part of the game from scratch. Will be used Netty;
the Ability to select multiple resource packs at the same time;
New achievements: Reproduction. The beginning? The beginning. Mayakovsky. Adventure time. Diamonds to you!
Removed herobrine o_0
We have released a new version with all these changes, but plus fixed bugs -
Minecraft 1.7.5
.
Information
Would you like to leave your comment? Please
Login
to your account to leave comments. Don't have an account? You can
create a free account
now.